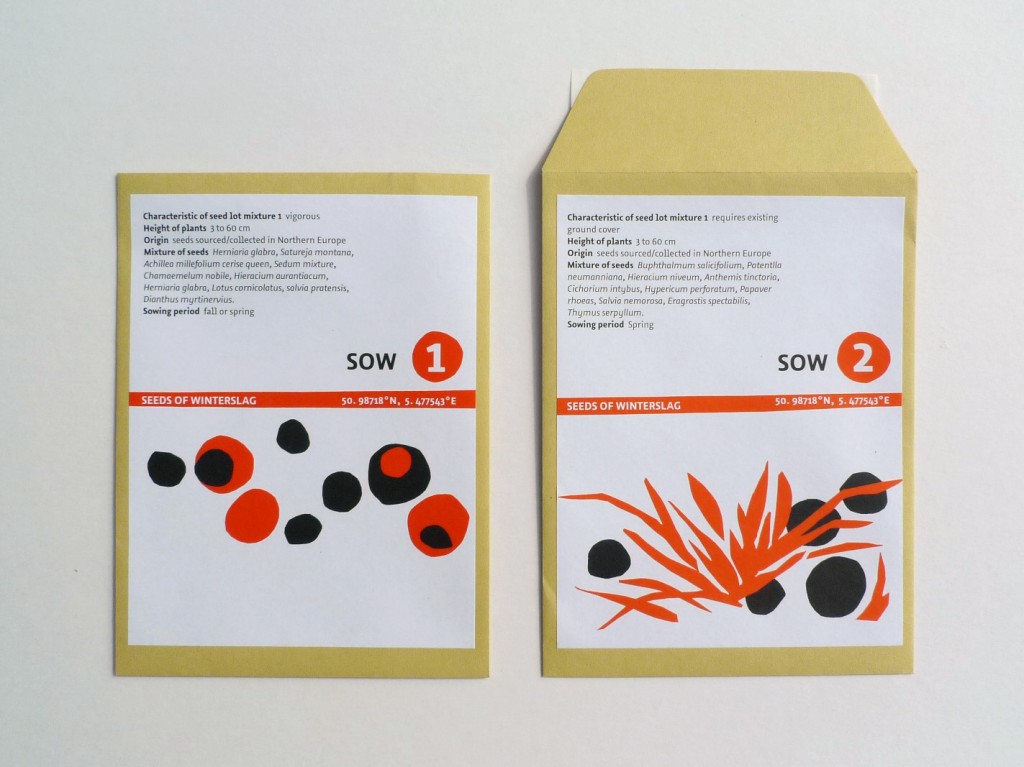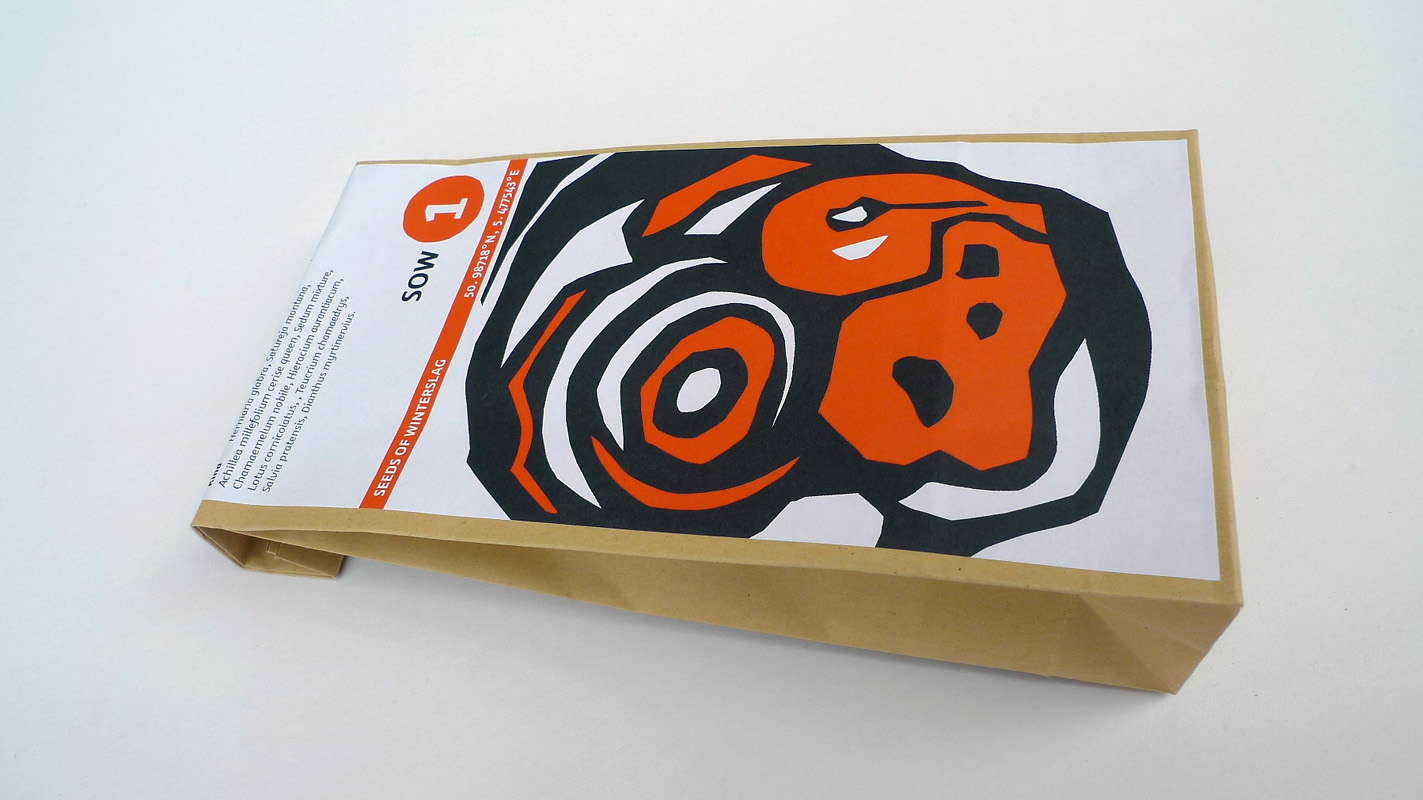 SOW_Seed poster 1
Seeds of Winterslag (SOW)
Manifesta 09, Parallel events
Vennestraat, Winterslag, Genk, Belgium
Marguerite Kahrl with Matteo Gianotti, Seeds of Winterslag
Seeds of Winterslag (SOW) is part of Kahrl's ongoing exploration to represent reality by drawing connections between aesthetic expressions and living systems – those which interact with their environment. Kahrl designed the graphic identity with Jan-Christoph Zoels for a family of seed packs and seed ball pouches which were handed out to people at the Vennestraat Markt, during Manifesta 09, Parallel events in Genk, Belgium in an effort to encourage residents to participate in the project.
The seeds packs were gifted in exchange for helping to document, seed and transform a test plot on Winterslag terril throughout the season. For SOW Kahrl collaborated with architect Matteo Gianotti and the citizens of Genk.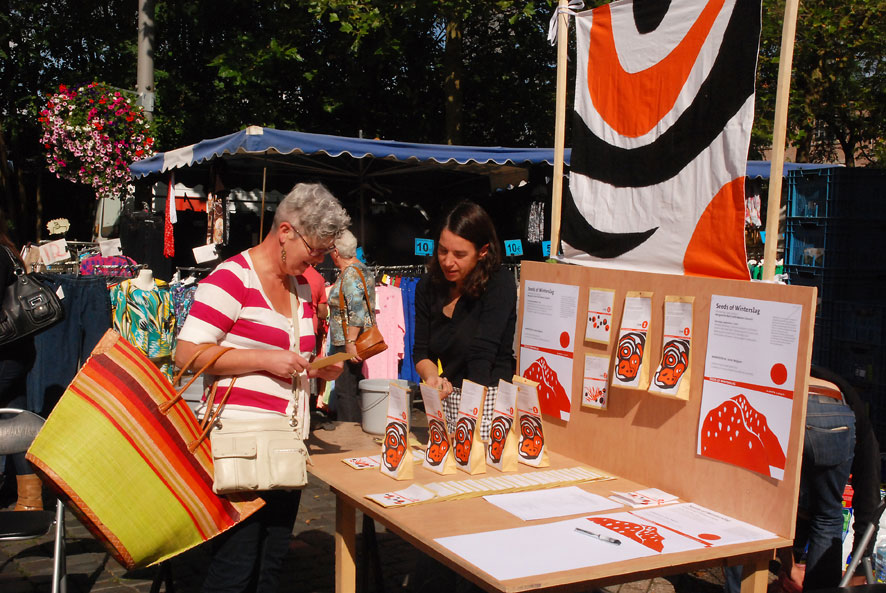 Press:
Exibart
"Vennestraat, Hidden Places and Identities", un progetto tra artisti ed ex minatori