Marguerite Kahrl, Marjetica Potrč
curated by Marco Scotini
8 July – 23 October 2016
PAV Parco Arte Vivente
Centro sperimentale d'arte contemporanea
The double solo exhibition Wild Energies: people in motion by Marguerite Kahrl and Marjetica Potrč – starts from an analysis of the urban areas around PAV, carried out in the context of the collective workshop Wild Energies: wind, fire, and people in motion, held by the two artists at PAV (March 2015) and includes relational objects developed in different contexts used to build the participatory project Con MOI.
Following the March 2015 workshop, Wild Energies: wind, fire, and people in motion, led by Kahrl and Potrč, the onsite project Con MOI was born inside some buildings of the former Olympic village – in the Lingotto district. In this so-called Ex-MOI area, via Giordano Bruno, 1,200 migrants and refugees from many different countries, lived from 2013 to 2018. In this delicate and complex environment, Con MOI began as a collective of migrants and area residents working in collaboration to develop a collective identity.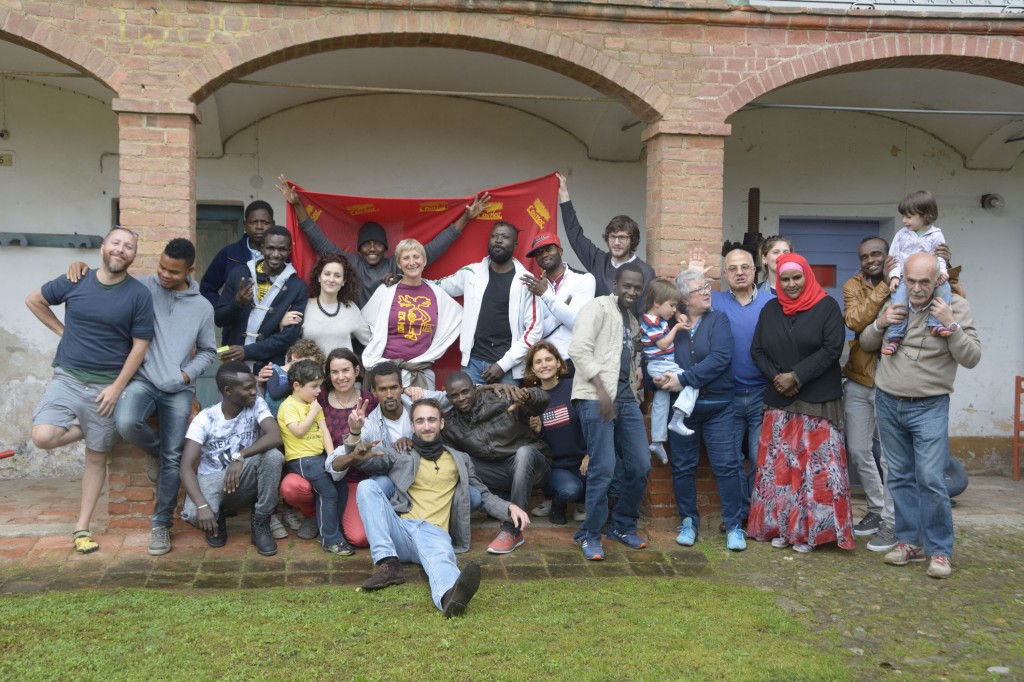 The project Con MOI evolved through meetings and creative workshops with some teachers of the MOI school "Zakaria Kompaore," led by Marguerite Kahrl and Marco Regoli. This vehicle for encounters between people of different cultures and geographical origins was designed as a possible model of intentional community and solidarity around the PAV and the city of Turin.
A food-sharing project catalyzed the first months of the Con MOI process. The collection of unsold food from local markets, private citizens, and other retailers – without the exchange of money – reduced resource dispersion by reinvesting the surplus in actions marked by care for the environment and the community. The expression "Con MOI" evokes reciprocity and invites all people to participate in the process. It seeks and implements solutions to reformulate perceptions of self and others, encouraging and facilitating new personal and social attitudes, both internal and external, to the group itself.
Con MOI was established as a Social Promotion Association in November 2016 and is affiliated with Arci.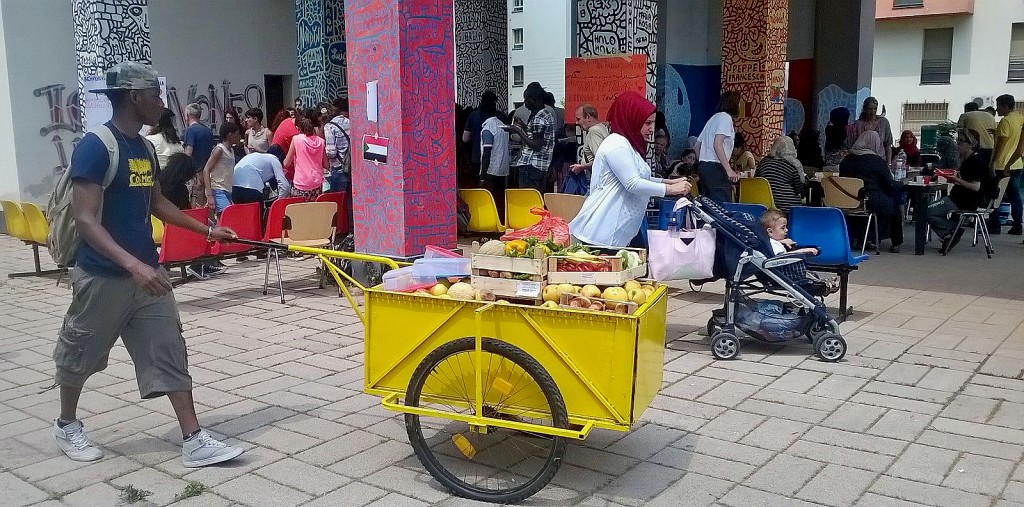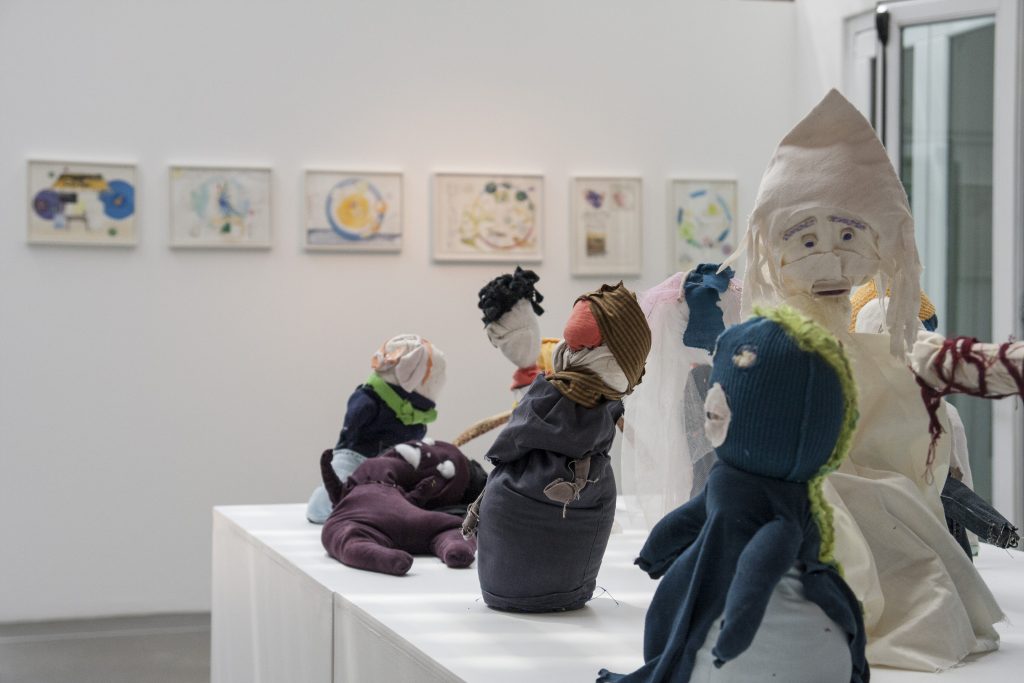 Con MOI members made individual self-portraits by converting donated fabric into hand-sewn sculptures – Mini MOI. This shared activity was a relational response to transforming and redefining identity within the community. The Mini MOI videos show the process of making the self-portraits, with accompanying audio created by each maker. In the 90-second videos, we hear their stories and songs as we see their portraits emerge from the gifted fabric.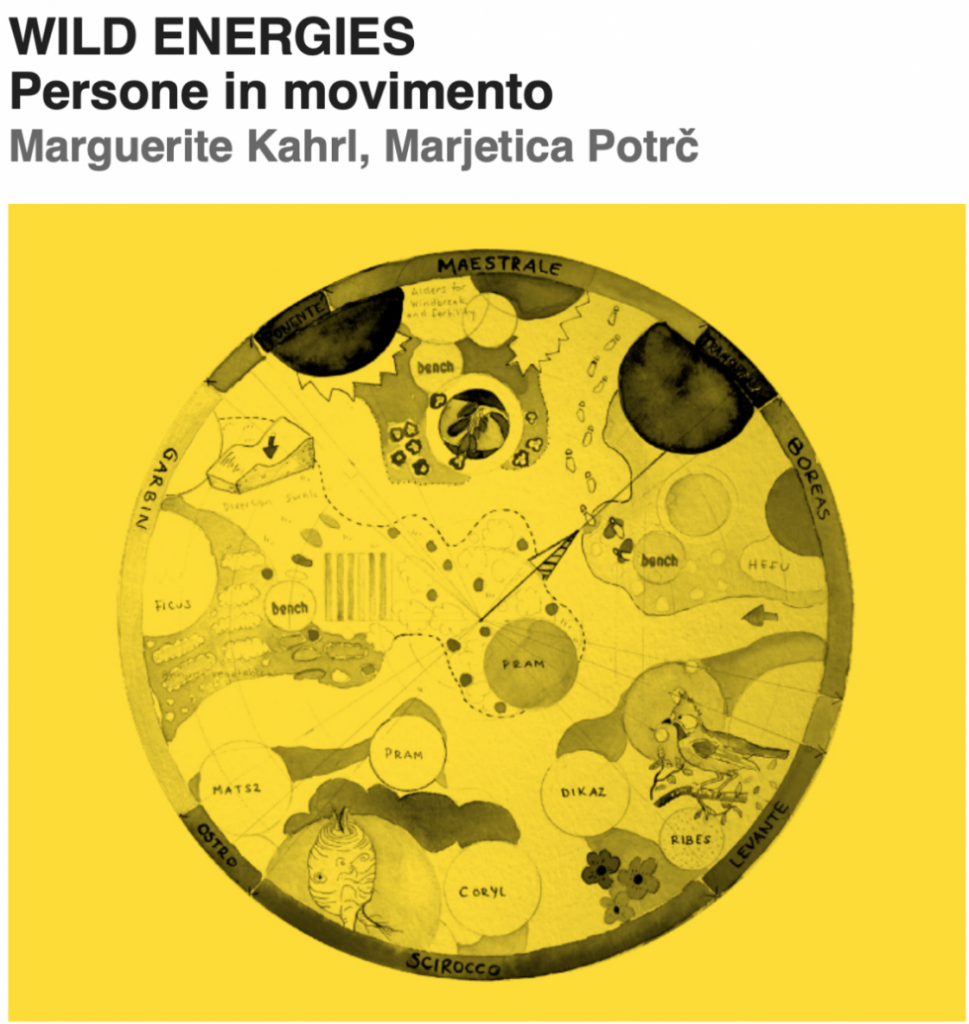 PAV Parco Arte Vivente
Centro sperimentale d'arte contemporanea
via Giordano Bruno 31, 10134 Torino
+39 011 3182235 – www.parcoartevivente.it
Press: